Whether visiting for business or pleasure, our free city guides and travel planners offer a helpful way to navigate Park City with things to do, places to stay, events, transportation, restaurants, money-saving coupons, discounts and so much more.




Park City Lodging Options









Park City At A Glance, our official online edition - Celebrating our 24th year!




Park City Lodging Options are featured on this page of our 2022 Travel Planner.




Only 1 Block from Park City's Main Street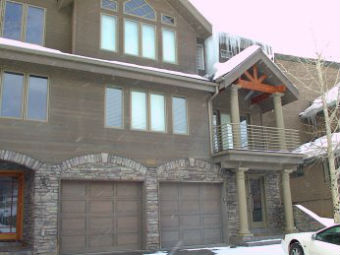 This home away from home is located only 1 block from downtown Park City. Our 2,750 SQ. FT. Duplex has 3 large bedrooms, 3 large Baths, and a large Jacuzzi bath tub. Perfect for two or three couples, or a family who desires comfort and location at affordable nightly rates. In fact, at least $200 a night below the market rate for such lodging. Deer Valley Ski Lodging at its Best!

Visit This Deer Valley Homes Website







Park City Rental Properties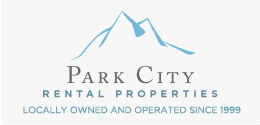 Park City Rental Properties specializes in luxury condo, townhouse, home, mansion, and resort rentals in Park City, Utah. Most units feature luxury amenities such as Wifi, hot tubs, HDTVs, and more! Ski-in/ski-out units available. Visit us to learn more about Park City and see what promotions may be on now!
Park City Rental Properties, 314 Main Street #104 Park City, UT 84060 - (435) 571-0024

Park City Rental Properties Official Website






When Booking a Vacation Rental, Here Are Some Tips:

Ask a lot of questions. Make sure they are answered thoroughly to your satisfaction:


Will I need to provide bedding or towels?
Will there be a washer/dryer provided, or will I need to visit a Laundromat?
Will there be parking spaces available for the unit?
Who handles problems that may arise, example plumbing issues (are the owners or property managers nearby?)
Any hidden fees? Ask about utilities, phone charges, cleaning fees, and any other expenses that you may be charged.
Will I be responsible for any cleaning when leaving the rental?
Ask yourself, if there's anything that may be a concern to you.
And Book Early! Park City lodging rentals rent fast, especially as the winter season approaches.
Some of the Benefits of Vacation Rentals:

In many cases, especially with large family/friend groups, you will come out spending less for a vacation rental than you would paying for hotel rooms.


Full kitchen at your disposal: Save money by eating some meals in and prepare food/drinks just the way you like.
No noise coming from the top, bottom, right and left walls (unless its your own people!)
No one from the top, bottom, right and left walls asking you to be quiet!
Everyone is together in one house instead of separated in hotel rooms.
All the ice you want without having to go down a public hallway.
Morning coffee and tea, just the way you like it.
No really bad continental breakfasts, afterwards we always ask ourselves "Why did I eat that?"
Privacy: Relaxing in the pool and/or hot tub with just your friends and family instead of strangers.





Special Offers




Lofty Peaks Snowmobile Rentals & Tours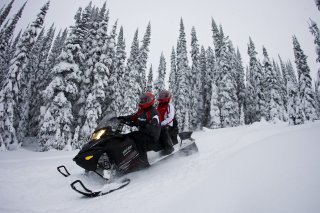 Lofty Peaks Snowmobile Rentals & Tours. 2 Locations, above Park City & at Snowbird. Utah's Oldest, Largest and Still the Best! New snowmobiles, groomed trails and great meadows to play in. Longest season - November till the first of May.

Free 10% Off Coupon

Lofty Peaks Official Website






Snowmobile Adventures at Thousand Peaks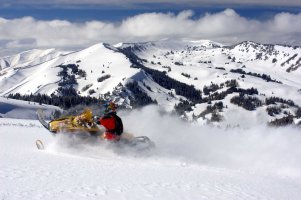 Ranked #1 on Trip Advisor. - Utah's Largest Private Ranch ( 60,000 acres ) with Highest tours (11,000') and Most snow (30') - "Snowmobile of the Year" Ski-doos, easiest to ride...only we've got them! Unbeatable Adventure!

Free $15.00 Off Coupon

Thousand Peaks Official Website






High Country Snowmobile Rentals and Tours


Daily Snowmobile Rentals and Tours are great ways to enjoy the environment around the Park City area and our mountains.

Over 200 miles of groomed snowmobile trails and access to over 400,000 acres of mountain terrain are filled with deer, our wintering bald eagles, and other wildlife. It's truly God's country up here. Grab your friends and family and have some fun this year!
High Country Snowmobiles - Official Website












___ Our Visit Park City Menu ___




___ Taxis, Car Rentals, Shuttles, Uber ___



Park City Car Rentals

Park City Shuttles

Airport Taxis To Park City

Driving Instructions from the Airport to Park City




___ Park City's Resorts ___



Deer Valley Ski Resort

Park City Ski Resort




___ Park City Lodging Options ___



Deer Valley Ski Resort Lodging

Park City Hotels

Luxury Hotels Park City Utah

Lodging, Condos, & Home Rentals

Park City Utah Vacation Rentals

Park City Owner Rentals




___ Winter - To See & Do ___



Discount Offers & Coupons - Free

Discount Ski Lift Tickets

Kids Ski at a Discount at Utah's Ski Resorts

Skis, Snowboards, Gear

Snowboarding, Super Pipes, All-Terrain Parks

Cross Country Skiing Areas

Sundance Film Festival

Park City Snowmobile Tours

Rent Snowmobiles

Sleigh Rides

Zip Lines

Park City Map

Park City Nightlife

Park City Restaurants




___ All Year Long ___



Utah Olympic Park

Historic Main Street in Park City

History of Park City

Park City Nightlife

Utah Liquor Laws

Park City Restaurants

Free Lodging Brochures

Park City Kids Ski Discounts

Get Acquainted Video Tours




___ Summertime in Park City ___



Summer Activities

Park City Golf Courses

Utah Olympic Park

Park City Nightlife

Park City Restaurants




___ Buying Real Estate in Park City ___



Our Park City Neighborhoods / Descriptions

Park City Homes For Sale

Park City Condos For Sale




___ Salt Lake's Ski Resorts ___



Alta / Snowbird Resort Lodging

Brighton / Solitude Resort Lodging

Ski Salt Lake Vacation Planner

Salt Lake City Online

Meeting and Convention Planners, Email us









Welcome to our Park City at a Glance Visitor Guide & 2022 Ski Planner

Here's where you can find all of the needed information to start planning your upcoming Park City Winter Vacation. These categories and services will point you in the right direction from our trusted members and we believe you'll enjoy Park City and come back often.


When you do visit Utah, bring us along on your mobile device as we update our pages daily. Our goal is to make your visit more enjoyable by providing updated information.



Contact Us By Email



Views





Park City at a Glance TM | Home
Park City Utah 84060
© Copyright 1998 - 2022. All Rights Reserved