Explore Park City
Getting Here - Taxis, Car Rentals, Shuttles

Park City Car Rentals

Park City Shuttles

Driving Instructions from the Airport to Park City
Park City's Resorts

Deer Valley Ski Resort

Canyons Ski Resort

Park City Ski Resort
Park City Lodging Options

Canyons Ski Resort Lodging

Deer Valley Ski Resort Lodging

Park City Accommodations

Park City Hotels

Luxury Hotels in Park City

Park City Condos

Park City Ski Homes

Park City Owner Rentals

Park City Ski Rentals

Park City Utah Vacation Rentals
Winter - To See & Do

Discount Offers & Coupons - Free

Discount Ski Lift Tickets

Kids Ski Free at Utah's Ski Resorts

Skis, Snowboards, Gear

Snowboarding, Super Pipes, All-Terrain Parks

Cross Country Skiing Areas

Park City Grocery Delivery Service

Sundance Film Festival

Park City Snowmobile Tours

Rent Snowmobiles

Sleigh Rides

Zip Lines

Park City Map

Event Listings, What's Happening in Park City

Park City Nightlife

Park City Restaurants
All Year Long

Utah Olympic Park

Historic Main Street in Park City

History of Park City

Park City Nightlife

Utah Liquor Laws

Park City Restaurants

Free Lodging Brochures

Park City Child Care

Get Acquainted Video Tours
Summertime in Park City

Summer Activities

Park City Horseback Rides

Park City Golf Courses

Utah Olympic Park

Park City Nightlife

Park City Restaurants
Buying Real Estate in Park City

Park City Real Estate Options

Park City Homes For Sale

Park City Condos For Sale
Salt Lake's Ski Resorts

Snowbird Ski Resort

Alta Ski Resort

Brighton Ski Resort

Solitude Ski Resort

The Ski Salt Lake Vacation Planner

Salt Lake City Website

Meeting and Convention Planners, click here to contact us









Park City Bars and Nightlife




After a scrumptious dinner try winding down with an evening of contemporary jazz, or crank it up a notch at a local dance club. Bars close at two a.m.

Please don't drink and drive...You want to get home don't you? As opposed to a few nights in our jail. This page is Sponsored by Park City Taxi.

Park City Taxi Services
Park City Taxi offers Airport Taxi Service to and from the Town of Park City.


Here are some of our nightspots...

Cisero's on Main Street
Cisero's in Park City
Come enjoy the best in Italian cuisine then head down to our nightclub and party the night away.
(435) 649-6800


Mother Urban's Ratskeller
The ambience is true to the mining town's history with the feeling of a somewhat classier miners' pub. Rock masonry and comfortable wood furnishings enhance the casual, friendly feel. Live jazz can be heard each Thursday, Friday and Saturday nights.
625 Main St, Park City, UT 84060
(435) 615-7200


No Name Saloon & Grill on Main Street. Helping people forget their name since 1903!
No Name Saloon & Grill
Beer Makes You Smart! Well...at least that is our philosophy at the No Name Saloon. Sit back in front of the fire, play a little shuffleboard, watch your favorite sporting event and hoist a few beers along with Park City's most colorful group of locals. If food is what you need to make you smart, try one of our famous Buffalo Burgers or many other enticing menu items. If beer and burgers don't suit your mood, try Butchers Chop House just a short walk down Main Street.
(435) 649-6667


The Spur Bar & Grill on Main Street
The Spur
The Spur is an upscale, smoke-free western bar and grill that features live music from solo acoustic acts to rock and roll bands. They serve western fare in a casual and friendly atmosphere. Whether it's dinner, drinks or dancing, they have it all.
(435) 615-1618


Wasatch Brew Pub
Wasatch Brew Pub
For what this is - a brew pub - it gets 5 stars.
(435) 649-0900


Doolan's Sports Bar & Grill
Doolan's Sports Bar & Grill
Great place to watch Sunday ticket. They have TVs everywhere!
(435) 649-0888


Butcher's Chop House & Bar
Butcher's Chop House & Bar
Park City's premier steakhouse, but also entices visitors to satisfy their thirst at one of Main Street's most upscale bar and cocktail scenes.
(435) 647-0040


Squatters Roadhouse Grill / Brew Pub
Squatters in Park City
(435) 649-9868


O'Shucks Bar & Grill
427 Main St.
At some point in your life, you've probably been to a bar just like O'shucks. It's one of those throw your peanut shells on the floor places whose regulars take pride in the bar's reputation as a dive. The music is loud, the place is dirty, but it's usually crowded.
(435) 654-3999


J.B. Mulligan's
804 Main St.
The great bands the owners showcase jazz music, make this a popular local hangout. Come for the music, but stay for the beer.
(435) 658-0717


Bacchus Wine Bar
Sorry, They Have Closed Their Doors.







Lofty Peaks Snowmobile Rentals & Tours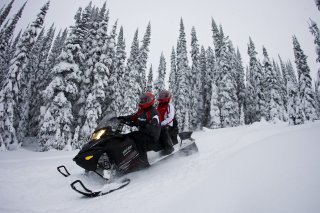 Lofty Peaks Snowmobile Rentals & Tours. 2 Locations, above Park City & at Snowbird. Utah's Oldest, Largest and Still the Best! New snowmobiles, groomed trails and great meadows to play in. Longest season - November till the first of May.

Free 10% Off Coupon

Lofty Peaks Official Website






Snowmobile Adventures at Thousand Peaks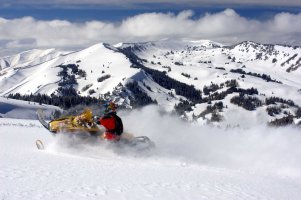 Ranked #1 on Trip Advisor. - Utah's Largest Private Ranch ( 60,000 acres ) with Highest tours (11,000') and Most snow (30') - "Snowmobile of the Year" Ski-doos, easiest to ride...only we've got them! Unbeatable Adventure!

Free $15.00 Off Coupon

Thousand Peaks Official Website





Park City Grocery Delivery - The Grocery Girls Delivery Service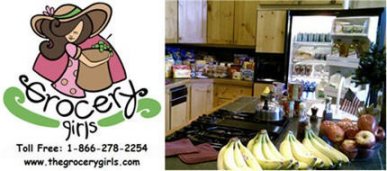 When skiing in Utah don't forget to order your groceries. Lines in the grocery store can be brutal after skiing. Let The Grocery Girls take care of it for you. We will contact your lodging provider and have your food, snacks, and beverages stocked before you arrive.
Visit The Grocery Girls Website



Click here to e-mail us and request Free Ski Lodging Info be sent to you. Remember to type in "Free Park City Ski Lodging Info", when you "may" be visiting, how many "may" be in your party, and your address if you want them mailed to you.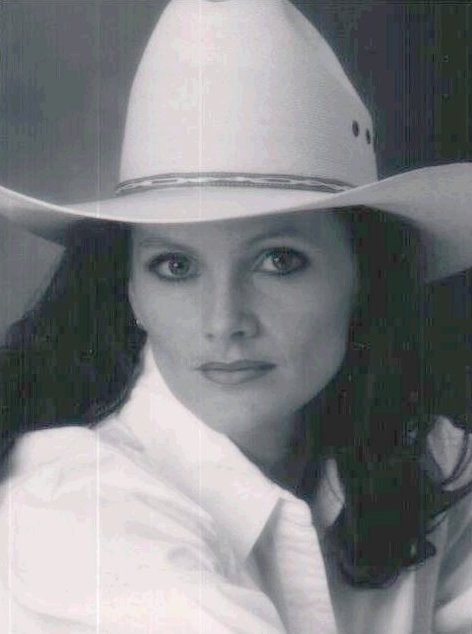 Welcome to our Park City Information Tourism Guide! Here's where you can find all of the needed information to start planning your upcoming Park City Winter Vacation. These categories and services will point you in the right direction from our trusted members. We believe you will enjoy Park City and we hope you come back often. This website is updated daily.



Please feel free to contact us.


Visitors



Copyright, 1998 - 2016 Park City Information