Explore Park City
Getting Here - Taxis, Car Rentals, Shuttles

Park City Car Rentals

Park City Shuttles

Driving Instructions from the Airport to Park City
Park City's Resorts

Deer Valley Ski Resort

Canyons Ski Resort

Park City Ski Resort
Park City Lodging Options

Canyons Ski Resort Lodging

Deer Valley Ski Resort Lodging

Park City Accommodations

Park City Hotels

Luxury Hotels in Park City

Park City Condos

Park City Ski Homes

Park City Owner Rentals

Park City Ski Rentals

Park City Utah Vacation Rentals
Winter - To See & Do

Discount Offers & Coupons - Free

Discount Ski Lift Tickets

Kids Ski Free at Utah's Ski Resorts

Skis, Snowboards, Gear

Snowboarding, Super Pipes, All-Terrain Parks

Cross Country Skiing Areas

Park City Grocery Delivery Service

Sundance Film Festival

Park City Snowmobile Tours

Rent Snowmobiles

Sleigh Rides

Zip Lines

Park City Map

Event Listings, What's Happening in Park City

Park City Nightlife

Park City Restaurants
All Year Long

Utah Olympic Park

Historic Main Street in Park City

Park City Nightlife

Utah Liquor Laws

Park City Restaurants

Free Lodging Brochures

Park City Child Care

Get Acquainted Video Tours
Summertime in Park City

Summer Activities

Park City Horseback Rides

Park City Golf Courses

Utah Olympic Park

Park City Nightlife

Park City Restaurants
Buying Real Estate in Park City

Park City Real Estate Options

Park City Homes For Sale

Park City Condos For Sale
Salt Lake's Ski Resorts

Snowbird Ski Resort

Alta Ski Resort

Brighton Ski Resort

Solitude Ski Resort

The Ski Salt Lake Vacation Planner

Salt Lake City Website

Meeting and Convention Planners, click here to contact us












Restaurants In Park City Utah




The Park City area is an culinary delight. It has been written that Park City has more chefs per capita than Paris France. Park City has over 100 restaurants featuring Asian, European Continental, American, French, Mexican/Southwestern, Italian, and many other types of cuisine. Here are some of Park City's best choices for dining.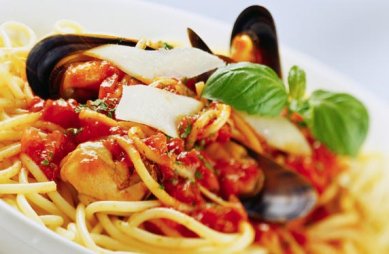 Ticino Trattoria @ Deer Valley
Offering age-old traditional cuisine along with an innovative Italian menu, Ticino Trattoria offers diners an exceptional dining experience at the luxurious Deer Valley Club under the direcion of Chef Anne Carothers.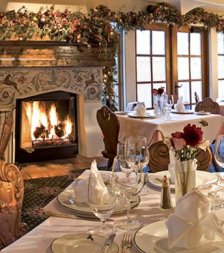 Goldener Hirsch Inn Restaurant @ Deer Valley
This "Four Diamond" establishment features superb American and Continental cuisine set in a charming Austrian decor. The Goldener Hirsch Inn Restaurant is an exceptional choice for a romantic dinner or a group celebration.
* "Four Diamond Rated" by AAA for exceptional cuisine, service and an elegant dining experience
* Rated #2 in the Ski Hotel Restaurants in North America by Conde Nast Traveler
* Wine Spectator award winner every year since 1995


Only During the Winter. This is totally different, and only during the winter. A "true" country sleigh ride with dinner afterwards. We tried it last year, and it was Wonderful! Yes, children are welcome, so why don't you bring the whole family for an evening of pleasure. The Rocky Mountain Sleigh Company offers the experience of what a pristine sleigh ride by the river and through the woods really means. Sleigh rides on their ranch on the Weber River travel through meadows and woods far from crowds and housing developments. After your sleigh ride, dinner is served inside a charming log cabin with all the amenities including a large wood-burning fireplace. Their chef creates a meal that remembers Grandma's loving care and pride in every spoonful, a truly memorable evening! Free 10% Off Coupon That You Can Use


Last year I just had a slice of the Best New York Style Pizza made in Utah. And it's not even in Salt Lake! It's up at the Newpark Hotel property at the Junction in Park City at an Italian restaurant called Maxwells. Skeptical at first, I have tried so many, but Wow, a slice is massive in size and thin as a New York Slice should be. Oh Soooooo Good!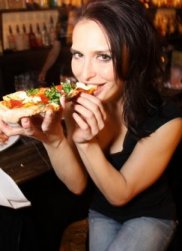 Best New York Style Pizza in Utah, Maxwells in Park City
Located in the Kimball Junction area of Park City, just east of the Olympic Park Complex at 1456 New Park Blvd, right at the Newpark Hotel Resort. Very close to the I-80 exit, so you don't have to venture into town.



501 Zona Rosa - Mexican
435-645-0700


Adolph's Bar & Restaurant - European
435-649-7177
Adolph's Bar & Restaurant


Bangkok Thai on Main - Thai
435-649-THAI (8424)
Bangkok Thai on Main


Bistro 412 - French
Superior cuisine and outstanding service in a beautiful setting. Offering a wide variety of sumptuous dining choices, from ahi poke to delicious mussels, you can enjoy trout amandine or their raved about braised lamb shank. 435-649-8211
Bistro 412


Blind Dog Grill - East Coast-style American & Seafood
435-655-0800
Blind Dog Grill Restaurant


Chenez - French
435-940-1909
Chenez


Chez Betty Restaurant - American Continental
435-649-8181
Chez Betty Restaurant


Chimayo Restaurant - Southwestern
435-649-6222
Chimayo Restaurant


Cisero's Ristorante - Italian
435-649-5044
Cisero's Ristorante


El Chubasco - Mexican
435-645-9114
One of Park City's Most Popular Mexican Restaurants.


Ghidotti's - Italian Cuisine
Ghidotti's Italian Restaurant blends old world Roman architecture together with a sunny Mediterranean villa to create a wonderful backdrop for a "Classic Italian" meal. Located in the Redstone Village.
435-658-0669
Ghidotti's


Glitretind Restaurant at Stein Eriksen Lodge - American Regional
435-645-6455
Glitretind Restaurant at Stein Eriksen Lodge


Grappa Italian Restaurant - Italian
435-645-0636
Grappa Italian Restaurant


Grub Steak Restaurant - Steak & Seafood
435-649-8060
Grub Steak Restaurant


Oishi Sushi Bar & Grill - Japanese
435-640-2997
Oishi Sushi Bar & Grill


Red Rock Junction - Brew Pub
435-575-0295
Red Rock Junction


Squatters Roadhouse Grill - Brew Pub
435-649-9868
Squatters Roadhouse Grill


Taste of Saigon - Vietnamese
435-647-0688


The Mariposa at Deer Valley Resort - American Contemporary
435-645-6715
The Mariposa at Deer Valley Resort


Ruth's Chris Steakhouse at Hotel Park City - American Contemporary
435-940-5070
The Ruth's Chris Steakhouse at Hotel Park City


Silver - True to its name, SILVER dazzles
From the striking main dining room and open kitchen, to the intimate lower level lounge, to the top level mezzanine bar and glass-walled terrace, SILVER offers a decidedly sultry vibe for inspired evenings and private events. 435-940-1000
Silver at 508 Main Street


The Viking Yurt - European
435-615-YURT (9878)
The Viking Yurt


Wahso - An Asian Grill
435-615-0300
Wahso - An Asian Grill


Wasatch Brew Pub - Brew Pub
435-645-9500
Wasatch Brew Pub


Zoom Restaurant - Sophisticated American
435-649-9108
Zoom Restaurant


Gluten Free Foods can also be purchased at both the Smith's Foods & Whole Foods Grocery Stores in Park City.





Park City Grocery Delivery - The Grocery Girls Delivery Service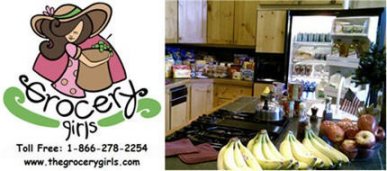 When skiing in Utah don't forget to order your groceries. Lines in the grocery store can be brutal after skiing. Let The Grocery Girls take care of it for you. We will contact your lodging provider and have your food, snacks, and beverages stocked before you arrive.
Visit The Grocery Girls Website



Click here to e-mail us and request Free Ski Lodging Info be sent to you. Remember to type in "Free Park City Ski Lodging Info", when you "may" be visiting, how many "may" be in your party, and your address if you want them mailed to you.



Park City Discount Ski Lift Tickets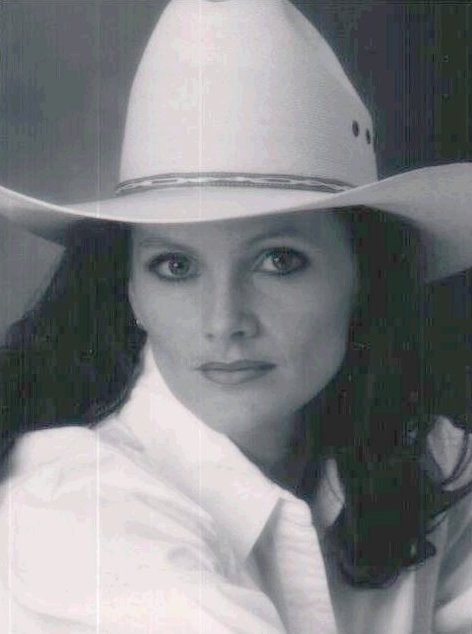 Welcome to our Park City Info web directory. We are proud to be able to bring you this website and we hope the park city utah information within is useful to you. If there is something not listed, please email us. Enjoy Park City as much as we do! This website is updated daily.



Please feel free to contact us.


Visitors



Copyright, 1998 - 2014 Park City Information